Yamaha PSR-F51
An easy-to-use keyboard with a large array of sounds
Yamaha designed the Yamaha PSR-F51 with ease of use in mind. Its intuitive control panel is color coded, so getting around it is a piece of cake. All you need to do is select a Voice, choose a Rhythm, and you're ready to go. And with 120 Voices and 114 Rhythms to choose from, you're guaranteed to find a sound for every occasion. Experience quality piano, guitar, and brass sounds, as well as traditional instruments from every corner of the globe. Or combine instruments such as piano and strings for a rich, powerful sound using Dual Voice.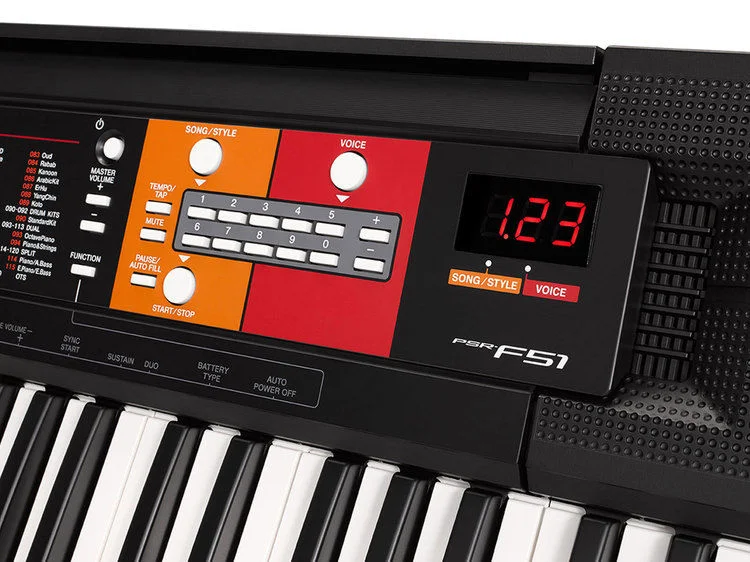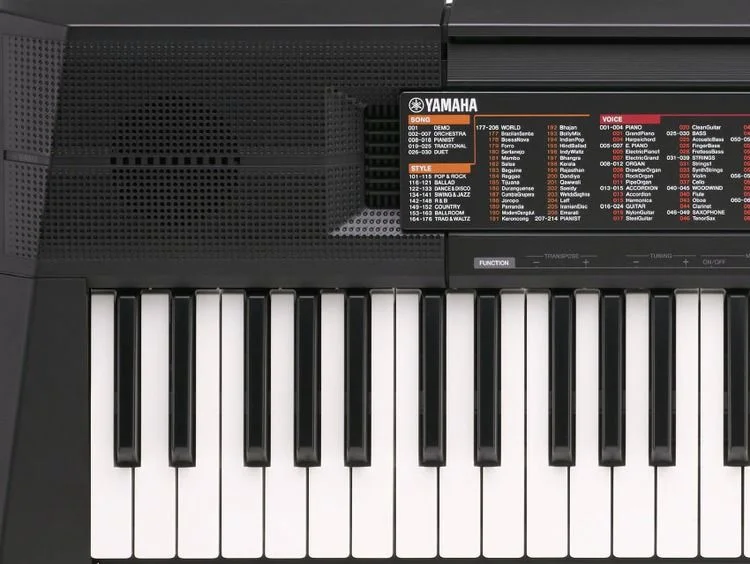 Built-in speaker system for great-sounding performances
Whatever you play, the PSR-F51 ensures that you'll sound your best. Quality built-in speakers are powered by 2.5W + 2.5W amplifiers and make every one of the PSR-F51's Voices sound great. And because this keyboard can run on batteries, you can take your music anywhere.
Useful functions for learning and practicing
At Sweetwater, we've found that the Yamaha PSR-F51 is great for performing. But it also makes a great learning tool! Hone your sense of rhythm with a built-in metronome. Play together with your instructor using Duo mode. There's even a handy music rest for holding your sheet music. And you can practice without bothering anyone, thanks to a built-in headphone jack.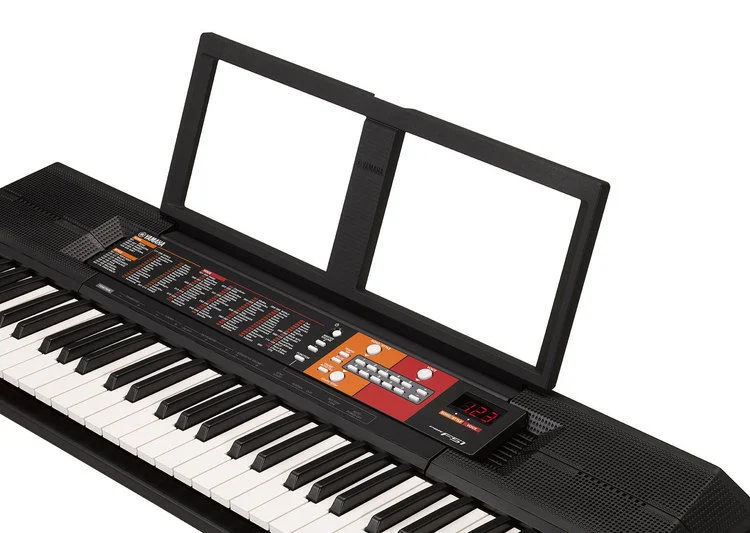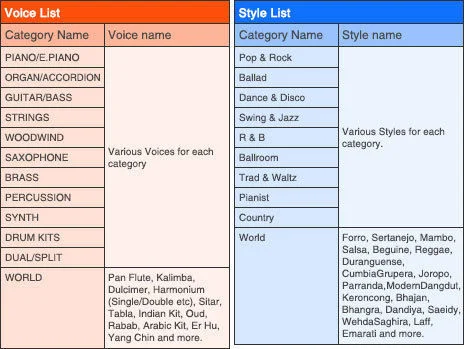 Yamaha PSR-F51 Features:
Portable arranger with 61 full-sized keys
User-friendly controls for easy operation
120 Voices and 114 Rhythms that cover a wide range of genres
Built-in speakers and 2.5W + 2.5W amplifiers ensure powerful and realistic sound
Onboard metronome and Duo mode make learning and practicing easy
Headphone output for silent practice
Music rest for holding your sheet music
Tech Specs
Manufacturer Part Number:

PSRF51
To know more please contact us